Release notes and product updates
Latest Gemini release v7.4.0 — September 2023
Gemini v7.2.0 — OAuth2, Google App Passwords, Responsive UI
Gemini now supports OAuth 2 for Gmail users, as well as the much simpler but equally secure Google App Passwords. iPhone and Android Apps are deprecated in favor of a more responsive grid and a single code base that we shall continue to improve.
OAuth and App Password Integration with Google
This is a critical update, as Google (like Microsoft) has withdrawn support for Basic (Username and Password) Authentication. For Google, you do not have to configure OAuth, you can use an App Password, which is much easier to set up. Please note that OAuth in Gmail currently requires you to have a paid account, but App Passwords do not, they only require you enable 2FA on the account.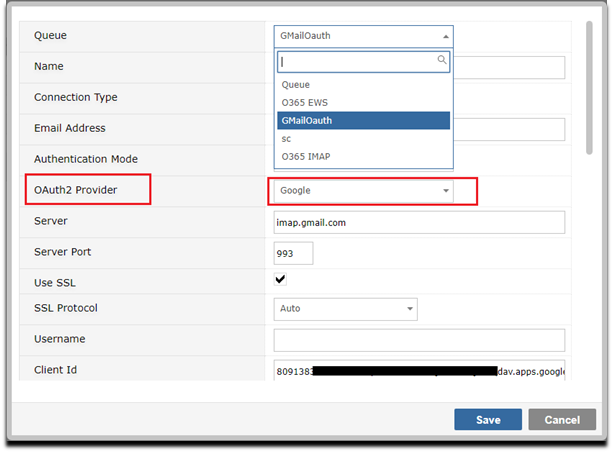 Please follow Google's instructions online to create a Client Id and Client Secret for OAuth 2 or follow the instructions online for the much simpler App Password, which you can use in place of the email account password. Please note that to create an App Password you currently need to enable 2FA on the email account.
Superior Responsive Performance
Countersoft is discontinuing support for iPhone and Android apps. We are returning to our philosophy of one codebase for all of Gemini.
The functionality supported on small devices are the grid and View Item pages; below a certain size the menu for other functionality will sensibly disappear.
Constant changes in these app marketplaces are onerous to support, and most of Gemini?s functionality is unsuited to smartphones.
Read Only with Comments
In addition to the Read Only role, we have created an additional permission - 'Read Only With Comments' allowing users to be designated as Read Only while still letting them comment on items.
Solved! Duplicate Follower Emails
In multiple versions of Gemini, some customers with multiple site configurations suffered the problem of duplicate emails. We apologize for this, we blame Brexit (for everything), and the problem has been identified and fixed.
Other Changes
Security update — see docs
You can now add comments to items in hierarchy without Gemini crashing
Organizations can now be updated via the REST API
Set default language and timezone for new users if these are not set
Numerous bug fixes